This project is a dummy book for an original children's book called Nature and the Water Bottle. The goal of this book was to gently introduce the idea of decomposition to children and to teach them about the importance of keeping the environment clean. 
Below are the fully illustrated spreads from the dummy book.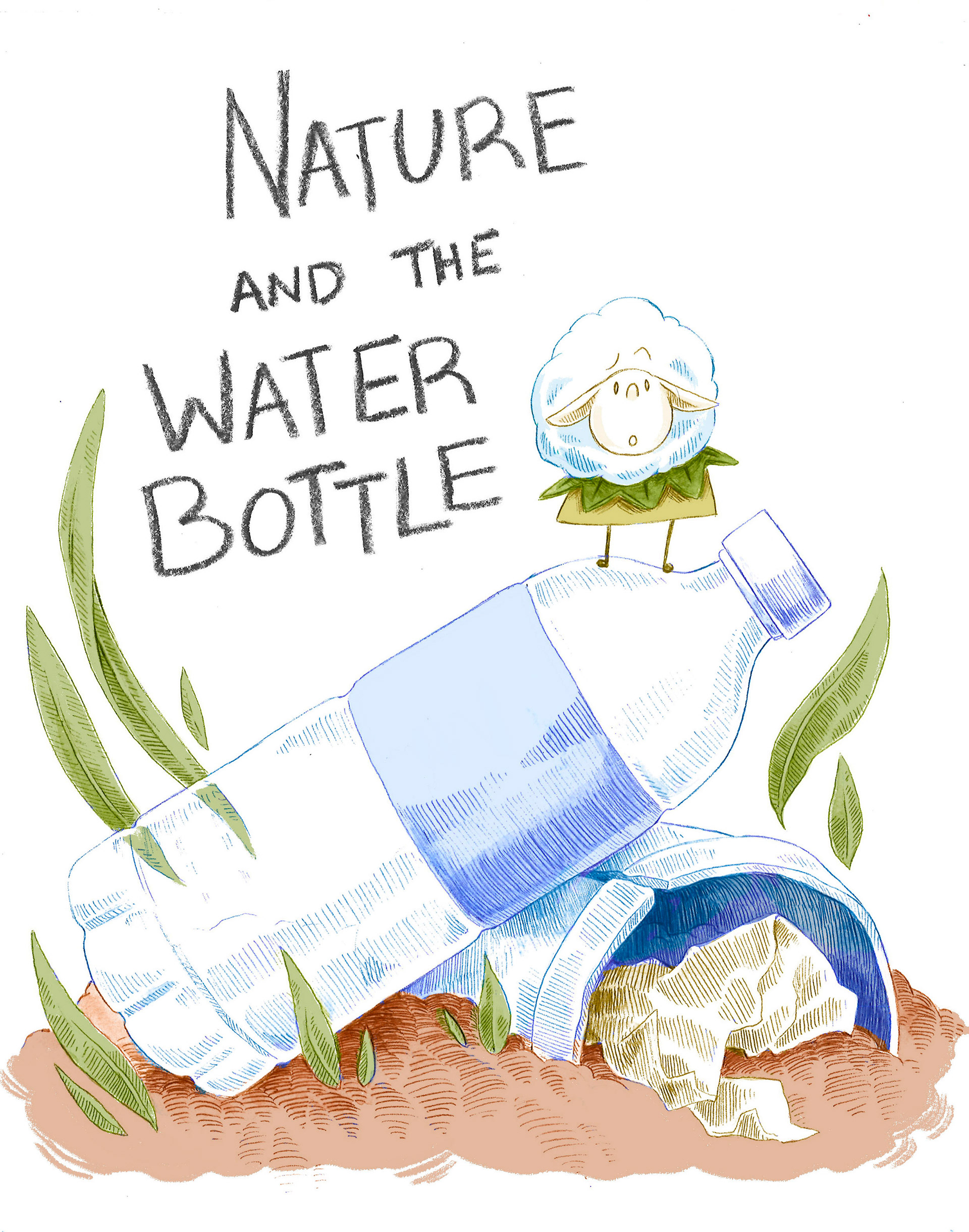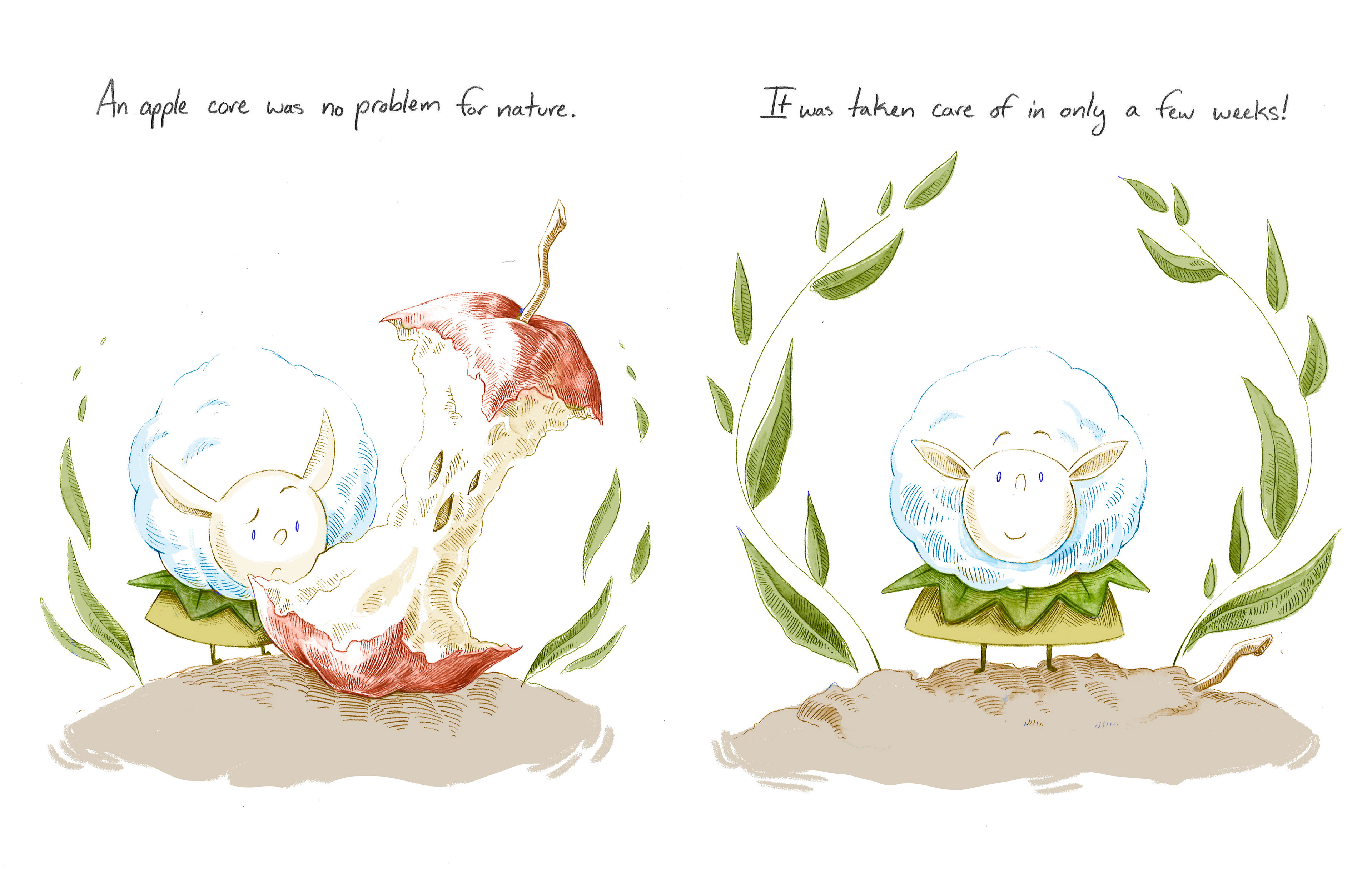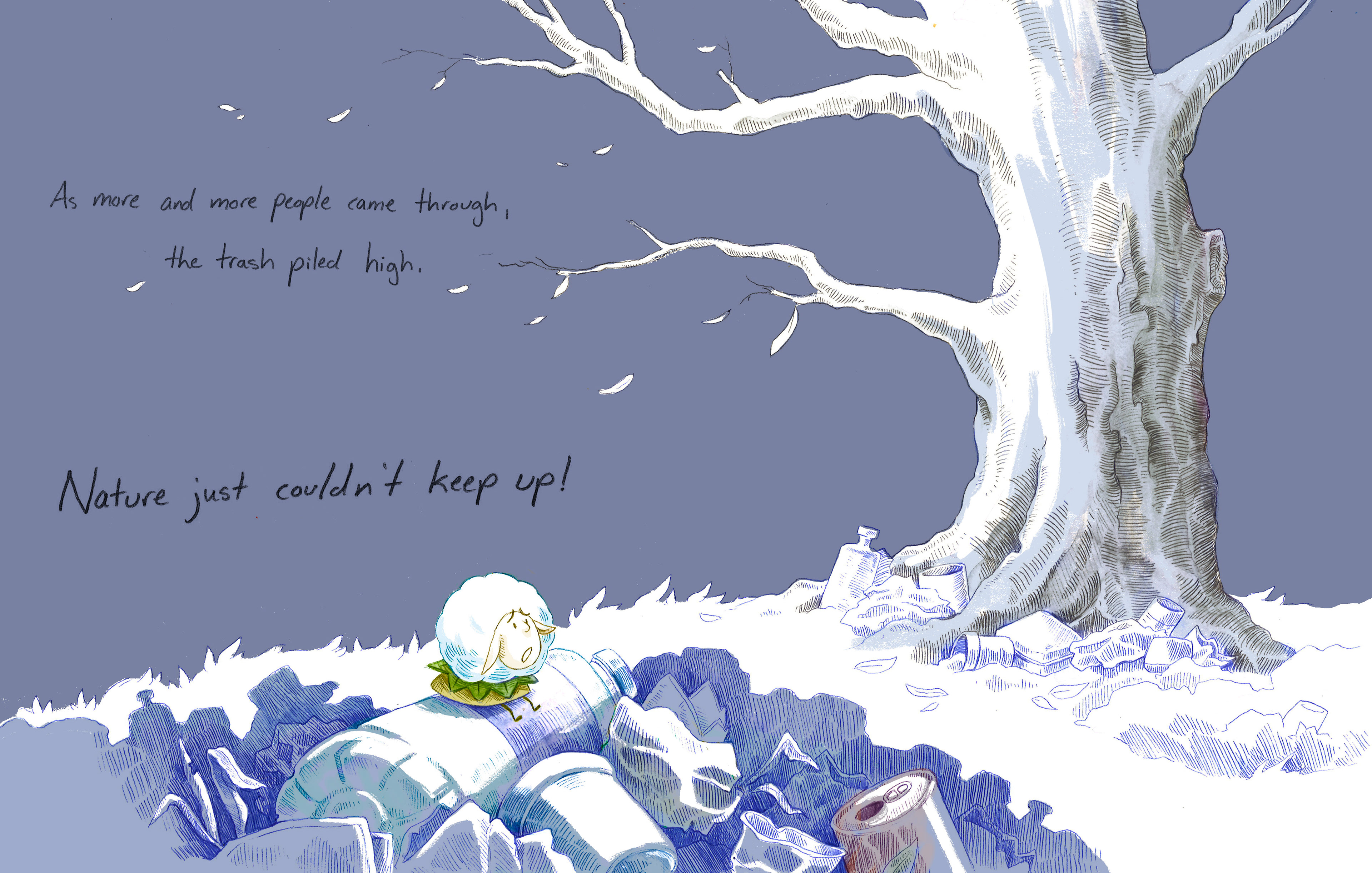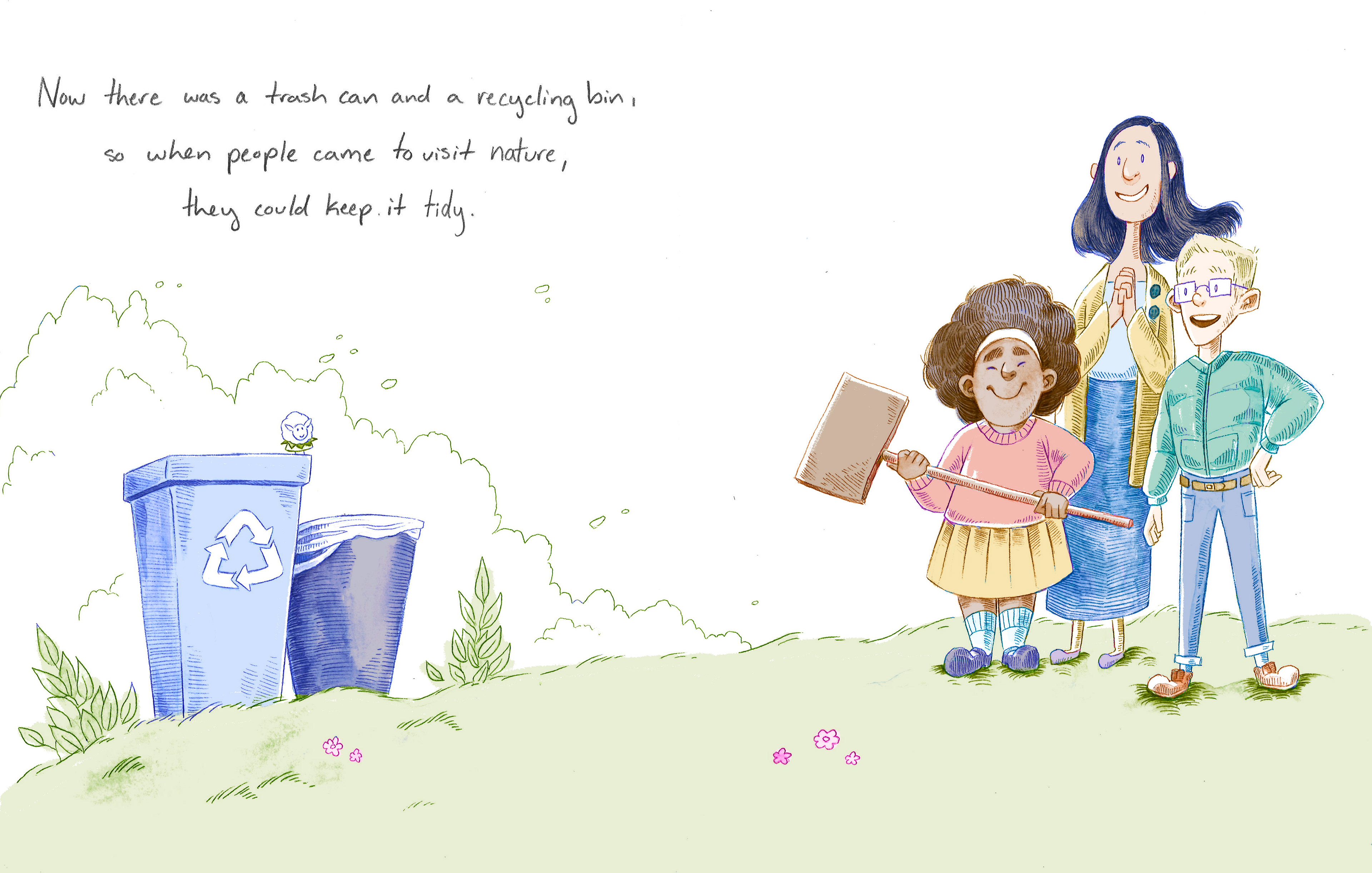 Each of these is a pen and ink drawing with monochromatic watercolor washes. I then scanned them and colored them digitally.